Early Fall 2023 Newsletter: How a Book Helped Save a 63-Acre Forest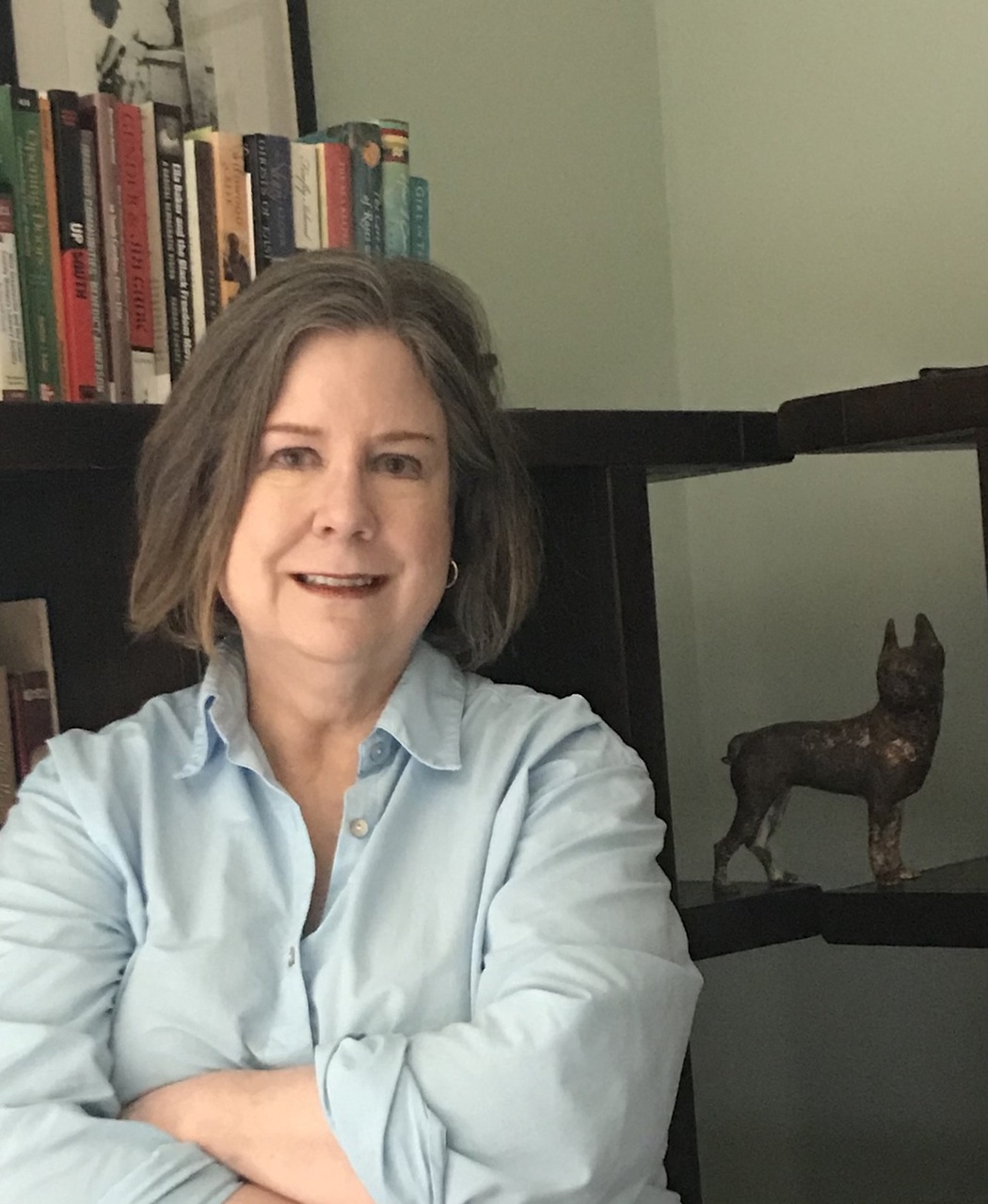 September 26, 2023
From the Desk of Amy Hill Hearth
Hello Everyone –
I helped save a 63-acre forest! Or, rather, one of my books did.
Here's the "back-story," as we used to say in the newspaper business:
In 2008, Simon & Schuster published my sixth book, "Strong Medicine" Speaks: A Native American Elder Has Her Say, an oral history of Marion "Strong Medicine" Gould, the matriarch of a Lenape tribe that has lived in far-south New Jersey, near the Delaware Bay, for millennia.
The book provided a rare, inside look into contemporary Native American life, as well as one tribe's history. For generations, the Lenape people in Cumberland and Salem Counties, NJ, hid their identity, and did not meet openly. This was the only way they could avoid harassment and, until 1924, forced displacement to a reservation in Oklahoma or Canada, the fate of many of their kinfolk.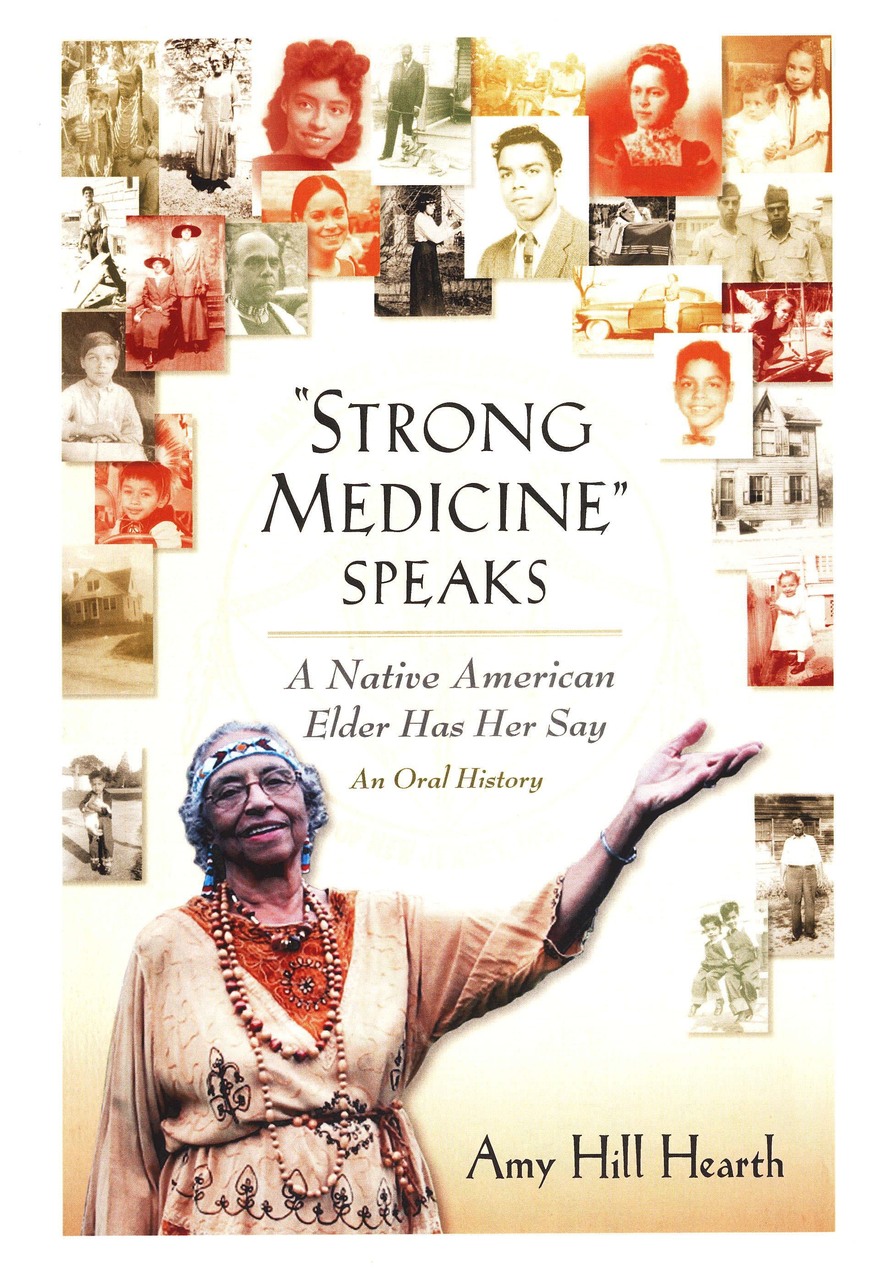 Fifteen years have passed since the book was published. During this time, Tyrese Gould Jacinto, a granddaughter of the matriarch, founded a nonprofit organization, Native American Advancement Corp. (NAAC), based in Bridgeton, New Jersey.
One of Tyrese's goals for NAAC was to purchase a 63-acre tract of forest known as Burden Hill in Quinton Township, Salem County, that was of enormous cultural and historical significance to her people. The land was no longer in Lenape hands. Her dream was to preserve the forest from development and turn it into a protected space. At the same time, she hoped to provide an educational, cultural, and environmental center onsite that would demonstrate the traditional Lenape way of life, which includes conservation of natural resources.
Before she could move forward, however, Tyrese needed to document the history of the land. She found old maps and deeds, but additional proof, she realized, existed in the pages of my book. Indeed, there are passages in my book where I described Marion "Strong Medicine" Gould taking me to see this very piece of ancestral land and explaining the history and significance of the property.
This was entered - and accepted - as additional evidence when Tyrese wrote her proposals and built a coalition of supporters.
Last month, Tyrese's dream came true. The coalition, comprised of NAAC, the New Jersey Department of Environmental Protection's "Green Acres" Program, the New Jersey Conservation Foundation, and The Nature Conservancy acquired the property. It is now under the sole ownership of NAAC and is called the Cohanzick Nature Reserve.
I'm thrilled that "Strong Medicine' Speaks made a small contribution to making this happen. Books live forever!
In other news…..
September brings back many memories of the Delany Sisters, the pair of centenarian sisters who were the subjects of my 1993 bestselling oral history, Having Our Say: The Delany Sisters' First 100 Years.
Sadie Delany, the elder of the two, was born Sept. 19, 1889. Two years later, on Sept. 3, 1891, Bessie Delany was born. We always celebrated their birthdays with coconut cake and Boston coolers. (A Boston cooler is a type of ice cream float, gingerale with vanilla ice cream. Very popular when the sisters were young! And, very delicious.)
The pair were the eldest sisters in a family of ten children raised on the campus of Saint Augustine's School (now college) in Raleigh, NC. The sisters eventually moved north, acquired advanced degrees, and built groundbreaking careers – Sadie as a teacher and Bessie, a dentist. This would have been rare at the time for women in general. The fact that the Delany Sisters were Black women made their accomplishments extraordinary.
I met the Delany Sisters in 1991 when they had just turned 100 and 102 years old. I wrote a feature story about them for The New York Times. My story evolved into a book project; the book was an enormous bestseller which was adapted to the Broadway stage as well as a film.
The book became a classroom favorite. A few years ago, teachers began asking me to release an e-book edition, since that's the format which many high school and college students prefer. Earlier this year, Blackstone published not only an e-book, but an audiobook narrated by award-winning narrator Robin Miles. We updated the cover design, and I wrote a new Author's Note about the Delany Sisters and their legacy.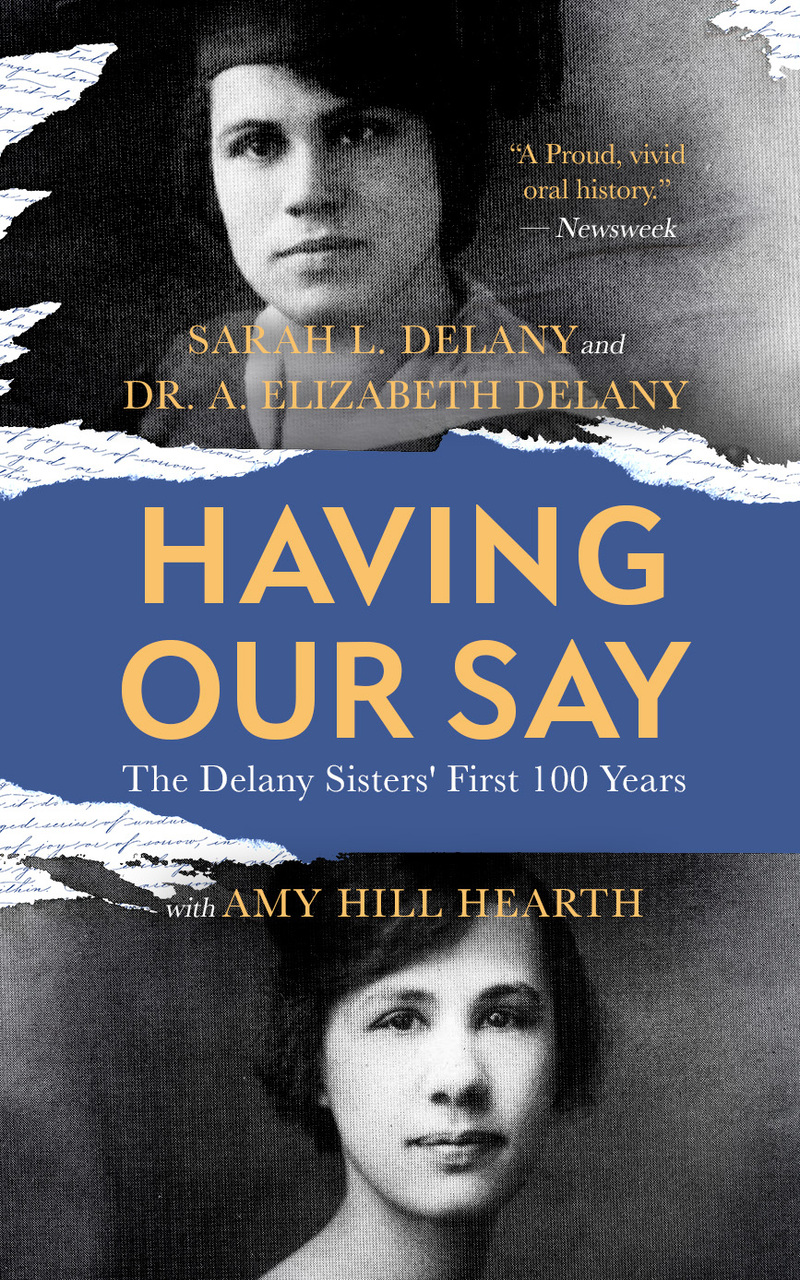 If you're a teacher, or know someone who is, this book is perfect for Black History Month, Women's History Month – or, for that matter, any month. Having Our Say has been used in the classroom for many years, and I hope the new e-book edition will expand access to the Delany Sisters' first-hand account of a significant part of American history.
If you're trying to hang onto that summer vibe, I have the perfect book for you. During the pandemic lockdown, when all our lives were turned upside-down, I wrote my first historical novel/thriller. It's called Silent Came the Monster, and it tells the story of a shark, probably a great white, which upended the Jersey Shore, paradise for the wealthy and genteel, during the summer of 1916.
My husband and I live at the Jersey Shore, and I've known about the 1916 shark for a long time. What interested me is not so much the shark, which moved up the coast, attacking and killing four people and severely injured a fifth, but the human response to the "sea monster," as it was called.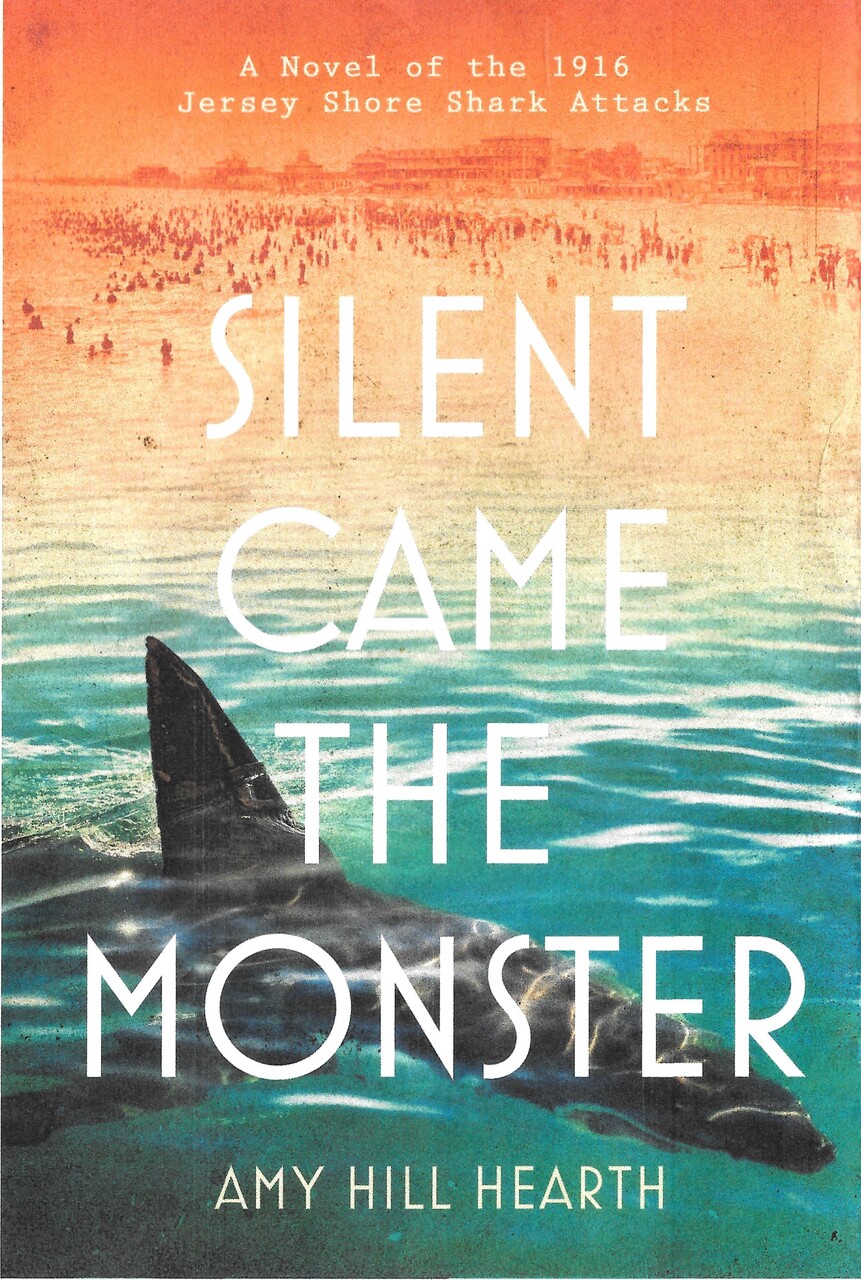 At the time, it was widely believed, even by scientists, that "man-eating" sharks didn't swim in the waters off New York or New Jersey at all. Thus, the arrival of the shark caused not only terror but confusion, disbelief, denial, and even conspiracy theories. (My favorite: that it was not a living creature at all but a German U-Boat.)
The Jersey Shore shark became a huge story. The shark attacks occurred in an already fraught time. A brutal war raged in Europe, and Americans were divided about becoming involved. Meanwhile, an unprecedented outbreak of "infantile paralysis" (polio) created widespread panic.
The book, which received two thumbs up from Historical Novels Review, was an Audible and Goodreads summer 2023 pick.
The book was very popular this summer, especially at the Jersey Shore, and my publisher thinks it will be a summer favorite for years to come. I've been thrilled by the response! Readers have been sending me selfies of themselves at the beach while holding up a copy of the book.
Enjoy the fall weather!
I'll be back with another newsletter in a few weeks.
Feel free to forward this newsletter. If you'd like to sign up, I've included the link to subscribe (below).
Links:
My newsletter: Stay in the Loop
Native American Advancement Corp.
"63 Acres in Salem County Returned to Indigenous Conservationists"
"Strong Medicine" Speaks: A Native American Elder Has Her Say: An Oral History
Having Our Say: The Delany Sisters' First 100 Years new ebook and audiobook
Silent Came the Monster: A Novel of the 1916 Jersey Shore Shark Attacks
Happy reading & best wishes
from Amy