Silent Came the Monster: A Novel of the 1916 Jersey Shore Shark Attacks
Genre: Historical fiction, historical thriller.
Coming in Spring 2023 from Blackstone Publishing in hardcover, audio, and ebook formats.
What the book is about:
A rogue shark upends the Jersey Shore, paradise for the wealthy and genteel, during the summer of 1916.
A high society historical novel merged with a pulse-pounding thriller of a larger-than-life threat.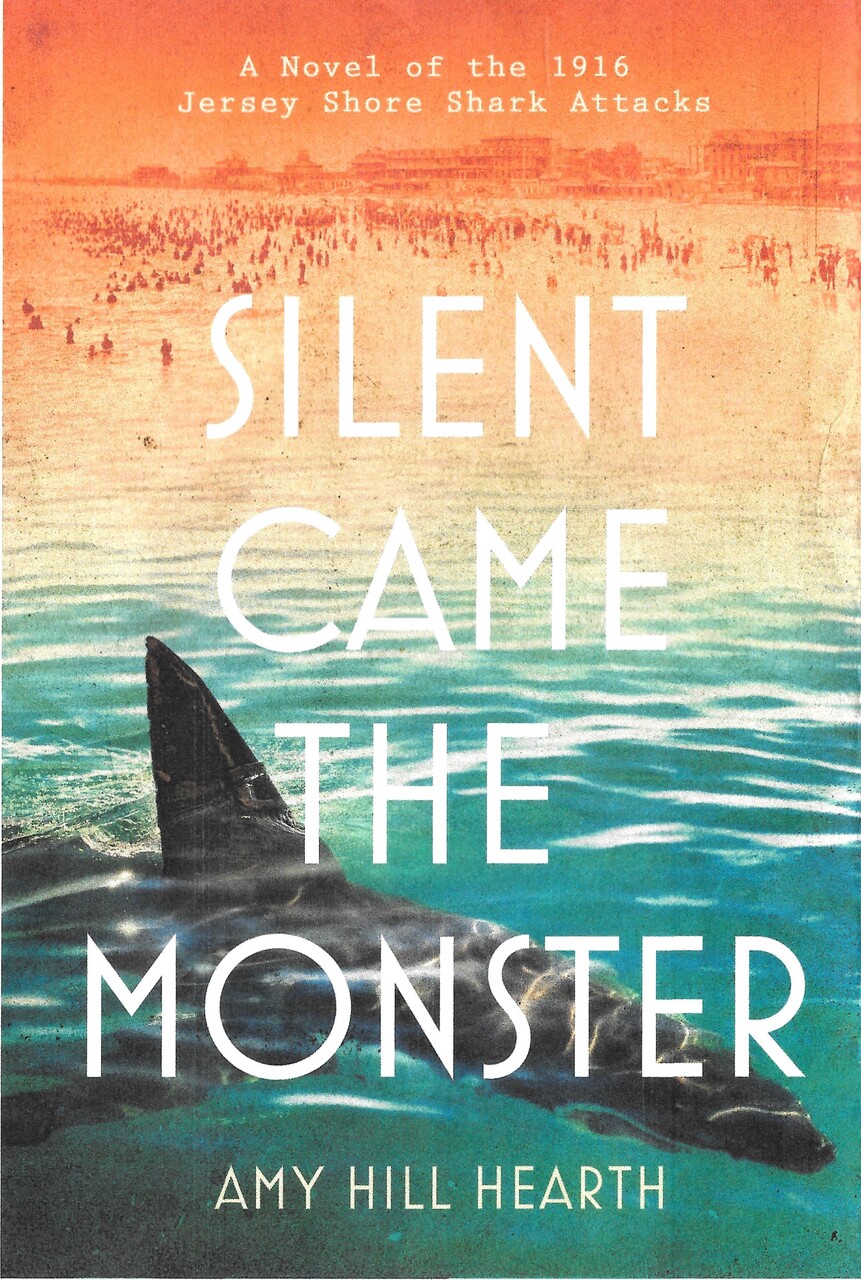 During the summer of 1916, a surgeon at the Jersey Shore fights denial, conspiracy theories, defiance, and confusion in a desperate attempt to convince a skeptical public that the culprit behind a series of fatal attacks is a shark, not a huge sea turtle or German U-boat, and that it will strike again. Inspired by a series of true events.
Synopsis:
"Sharks are as timid as rabbits."
So says a superintendent of the Coast Guard, dismissing the possibility that a shark could be the culprit in an unprecedented fatal attack on a swimmer at the Jersey Shore.
It's July 1916, a time when little is known about ocean creatures, and swimming in the sea is a relatively new pastime. Americans up and down the East Coast are shocked and mystified by the swimmer's death. Little do they know that this is only the beginning.
A prominent surgeon at the shore, Dr. Halsey, after examining the wounds of the first victim, is the only person who believes that the creature is a shark and that it will strike again. But the public as well as the authorities—and even those who witnessed the attacks—don't believe him. Dr. Halsey finds himself fighting widespread confusion, conspiracy theories, defiance, and outright denial of the shark.
Seeking the input of commercial fishermen, Dr. Halsey learns that they have long been concerned about a creature they call the beast. The local Native Americans, the Lenape, have their own beliefs as well.
The shark attacks occur in an already fraught time. A brutal war rages in Europe, and Americans are divided about becoming involved. Meanwhile, an unprecedented outbreak of "infantile paralysis" (polio) creates widespread panic. Into this scenario, the sea monster arrives. But what is it? Theories range from a huge mackerel to a giant sea turtle, or even a German submarine.
The story of the 1916 Jersey Shore shark, believed to be a great white, changed the way Americans think of the seashore, reminding us once again that nature plays by its own rules.
Copyright Amy Hill Hearth