Getting Closer! Two Months from Today...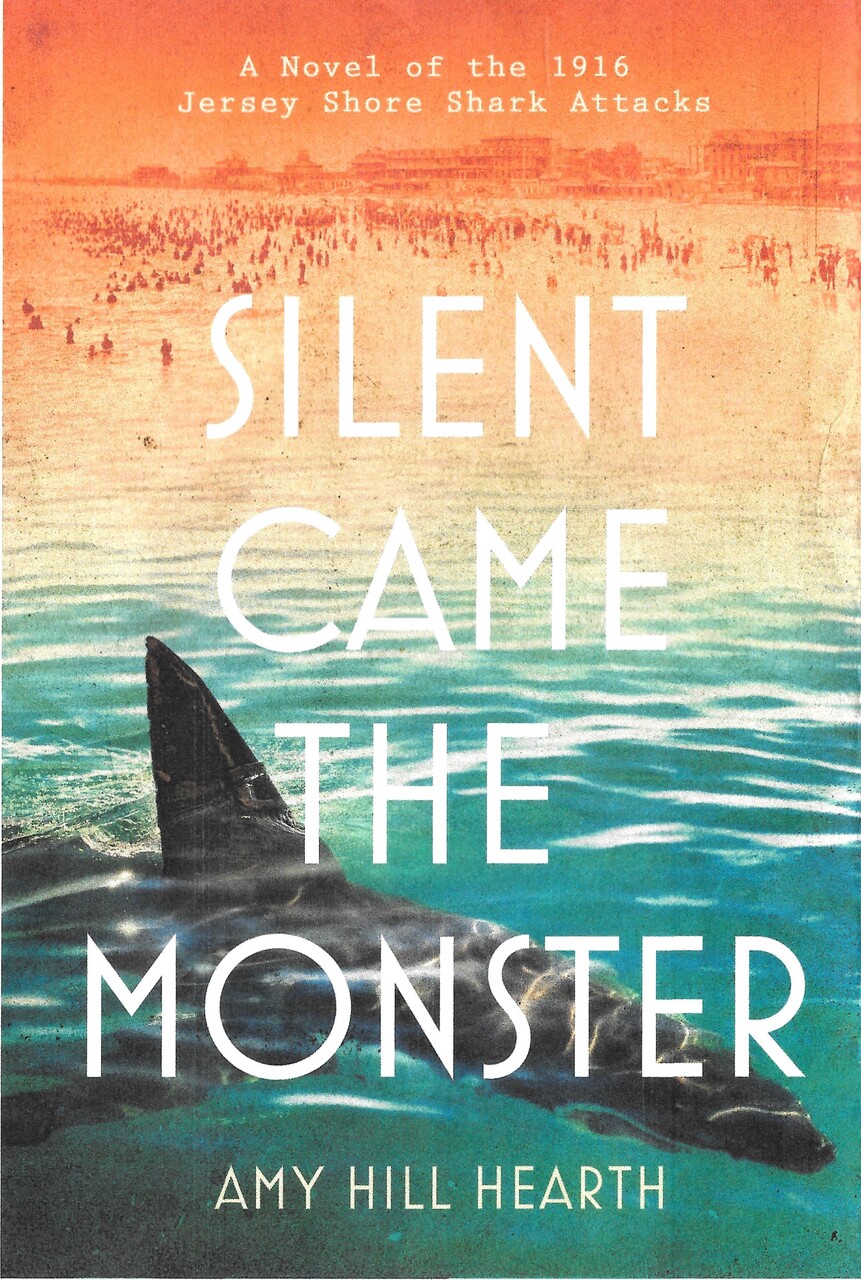 March 16, 2023
Greetings, Everyone -
Two months from today is publication day for Silent Came the Monster, my novel (inspired by a true story) about the Jersey Shore in 1916. I'll be doing virtual and outdoor appearances only. If you'd like to invite me to your local bookstore, library, or other venue, reply to this newsletter and I'll get back to you. My calendar is filling up for May through August, so please don't wait. (I'm going to be very popular because it seems many people would like to know what I've learned about avoiding shark bites.)
But there's a lot more to the book than the shark attacks, which remain unprecedented to this day. This book is about the people as much as the shark. Writing is how I process my thoughts and feelings, and during lockdown I saw many parallels between the way humans were responding to Covid-19 (denial, confusion, defiance, terror, conspiracy theories) and the rogue shark of 1916. The arrival of each brought out the best and worst of humanity.
You may wonder why the good people of the Jersey Shore were so stunned by the appearance of a shark, and why it shocked the nation. The fact is that almost nothing was known about sharks at the time. Unfortunately, it was a common belief that there was no such thing as a man-eating shark in the waters off New Jersey or New York. Even the Coast Guard superintendent was telling people not to worry, that "sharks are as timid as rabbits."
The book will be published in hardcover, ebook, and audiobook formats on May 16. All can be ordered now from your favorite bookshop or online store. Shoping links can be found here: www.amyhillhearth.com
Hope everyone is well and will soon be enjoying spring, wherever you may be.
Best,
from Amy
Silent Came the Monster: "A deeply compelling novel rich with historical detail and surprising parallels to our modern world."
—Hester Young