New Book Coming in Spring 2023 from Amy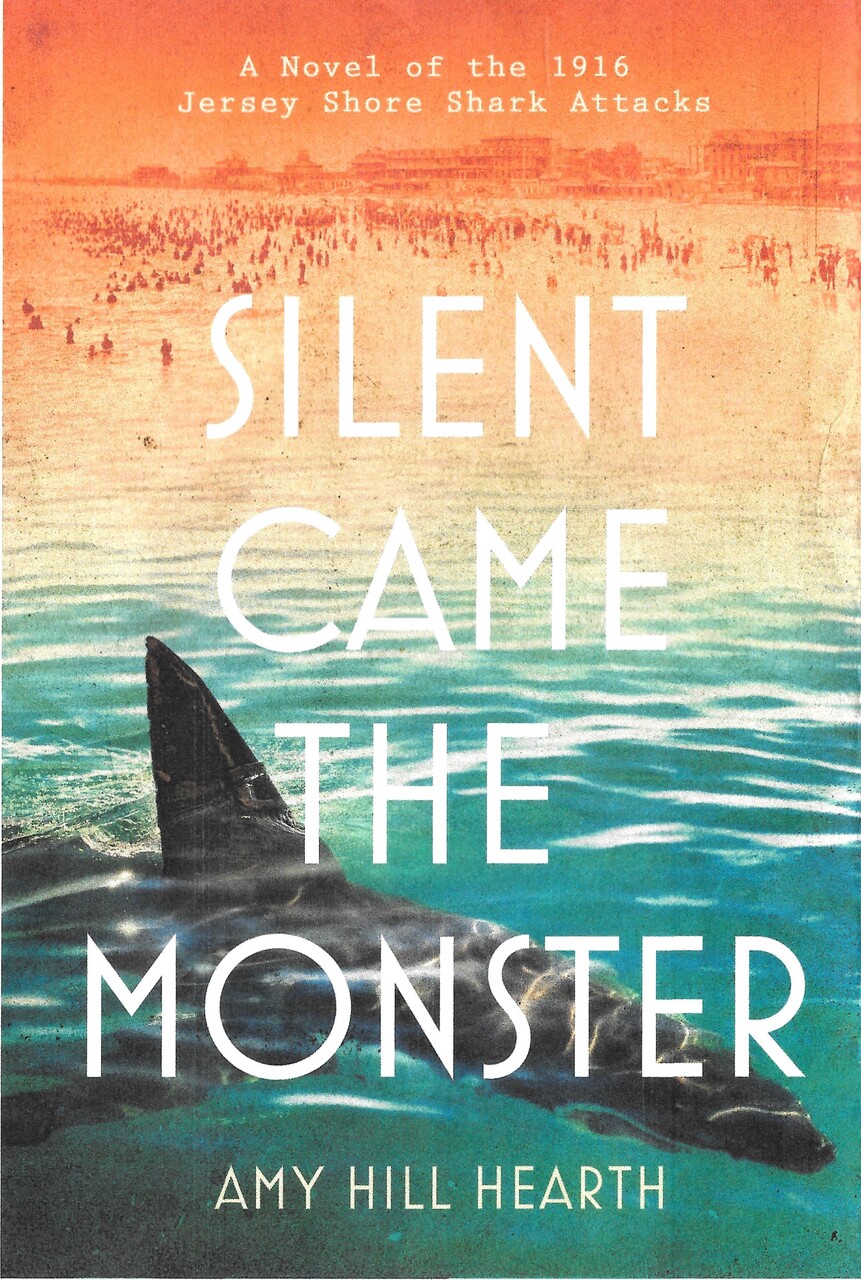 September 12, 2022
Hello, Everyone -
I tackled a new topic - indeed, a new genre! - during the pandemic lockdown, and the result is a book that will be published in Spring 2023. The title is SILENT CAME THE MONSTER: A Novel of the 1916 Jersey Shore Shark Attacks.
This is my eleventh book and first historical thriller. Writing it is how I dealt with the fear, confusion, and unknown we all experienced during the worst of the Covid-19 pandemic lockdown.
Are you surprised that I wrote a thriller? I am, a little. I am known for trying new genres, but this was especially challenging. I write from the heart, however, and this was how I responded to those threatening days when Covid-19 first came crashing into our lives.
Here's a quick summary of the book:
During the summer of 1916, a surgeon at the Jersey Shore fights denial, conspiracy theories, defiance, and confusion in a desperate attempt to convince a skeptical public that the culprit behind a series of fatal attacks is a shark, not a huge sea turtle or German U-boat, and that it will strike again. Inspired by a series of true events.
The book deal was made by William Morris Endeavor Entertainment, my literary agency, with the fabulous Blackstone Publishing, long famous for audio but, since 2016, also publishing paper and ebooks. I am enjoying working with them.
Pre-orders of the book are appreciated. (The initial print-run will be based, in part, on how many pre-orders there are. Thus, the more preorders, the better.) Please consider pre-ordering at your local, family-owned bookstore. If you're an online shopper, you can pre-order at Amazon or any other online stores.
Last week I met up with an old friend, and when I told her about the book, she said, "So while the rest of us were teaching ourselves how to make sour-dough bread during the lockdown, you wrote a novel?" Well, I guess that sums it up. I didn't set out to be so productive, but here we are.
Best wishes to all of you!
As always,
Amy
Click here for more info: www.amyhillhearth.com