New Ebook and Audio Editions of HAVING OUR SAY coming January 3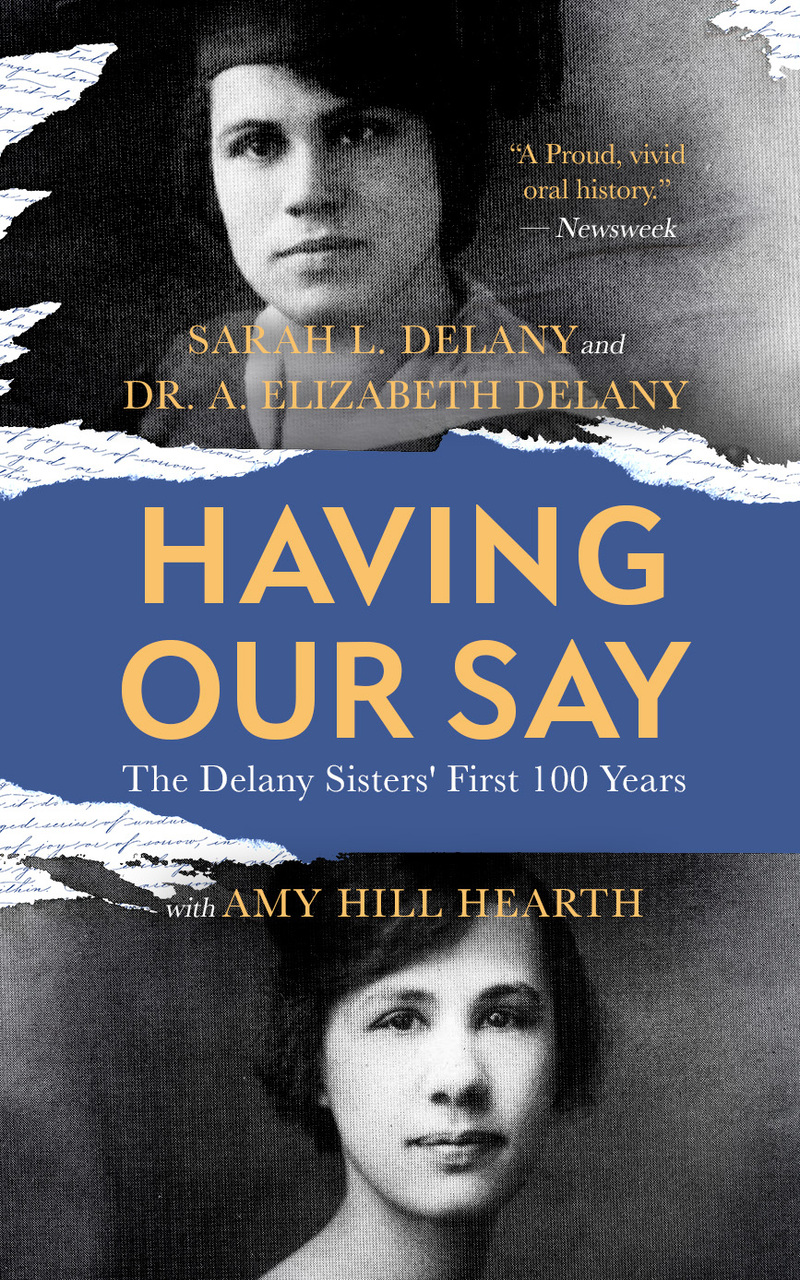 November 21, 2022
Hello Everyone!
I'm delighted to announce that Having Our Say: The Delany Sisters' First 100 Years, the "classic" oral history (Newsweek), will be available in new ebook and audio editions at the start of the New Year.
Some of you may recall an earlier ebook edition. Unfortunately, that company went belly up. There was, also, an audio book narrated by Whoopi Goldberg back in the 1990s. That audiobook has been unavailable for a long while, at least since Audio Renaissance, the original audio publisher, was bought by MacMillan. It has taken some time - and tenacity - to straighten this all out.
Now, Blackstone Publishing will publish both editions, and I couldn't be more pleased. With a very up-to-date cover design, and an Afterword by me about the Delany Sisters and their legacy, the book that was a New York Times bestseller for more than two years in the 1990s, and which went on to be adapted for Broadway and an award-winning film, has been brought up to speed for our modern era. (And, of course, you can still buy it in print - hardcover, trade paperback, and mass market.)
This has been quite a project, and I'm elated (and relieved) that it's close to being launched. As it turned out, the new editions of Having Our Say ended up being in production at the same time as my eleventh book, a historical thriller (my first) called Silent Came the Monster: A Novel of the 1916 Jersey Shore Shark Attacks, to be published May 16, 2023. Yes, I've been busy!
The audio edition of Having Our Say is not ready to be pre-ordered, but Amazon has just listed the ebook for pre-order. Here's the link: Link to pre-order HAVING OUR SAY ebook
Thanks for ordering in advance because it gives the book a little boost.
As always,
best wishes from Amy Hill Hearth
New York Times and Washington Post bestselling author
Pre-order link for SILENT CAME THE MONSTER