Books on American History, Life and Culture since 1993
Welcome! I'm a New York Times, Washington Post, and USA Today bestselling author of eleven published books, starting in 1993 with Having Our Say: The Delany Sisters' First 100 Years, a New York Times bestseller for 117 weeks that was adapted for Broadway and film. I am a versatile writer. I've published fiction as well as nonfiction, books for adults as well as young readers. I love to challenge myself as a writer by trying new genres. My work focuses on forgotten or overlooked voices and extraordinary stories from the past.
I am happiest when I'm writing, revising, or thinking creatively. My husband always knows when I've embarked on a new writing project because I leave little scraps of paper with handwritten notes all over the house.
I began my career as a newspaper reporter, and I'm grateful for the training and work ethic I developed. Everything I learned as a reporter is applicable to my current work.
My First Historical Thriller, Silent Came the Monster, Published May 16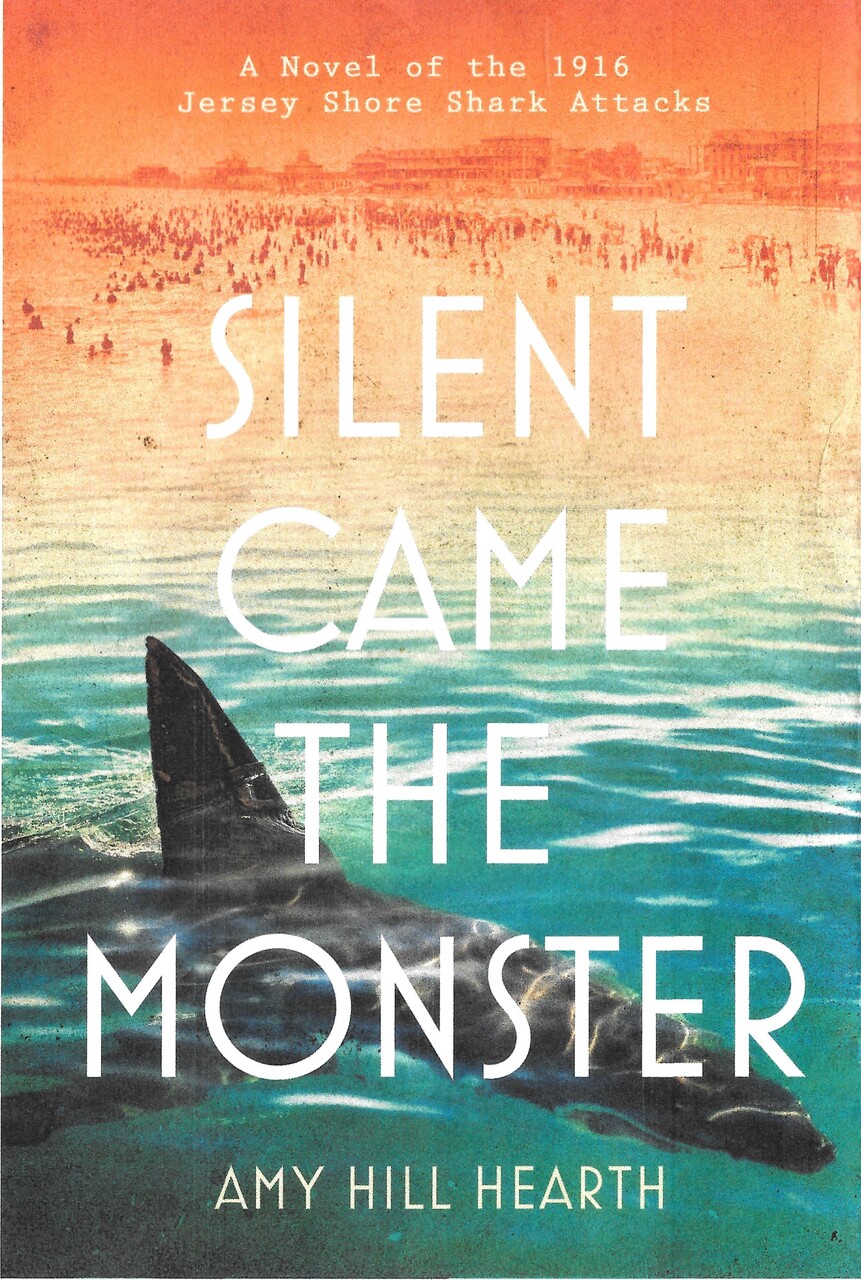 SILENT CAME THE MONSTER: A Novel of the 1916 Jersey Shore Shark Attacks was published May 16. This is my eleventh book and first historical thriller.
Here's how it's being described:
"A rogue shark upends the Jersey Shore, paradise for the wealthy and genteel, during the summer of 1916."
"A high society historical novel merged with a pulse-pounding thriller of a larger-than-life threat."
The book is a thriller but it's also a work of historical fiction. It's about the ignorance and arrogance of humans.
But it's also about resilience. A surviving victim of the attacks, along with a witness, find ways to cope.
The book is dedicated to the rescuers and lifeguards who, with tremendous courage, risked it all to try to save victims.
Here's a quick summary: During the summer of 1916, a surgeon at the Jersey Shore fights denial, conspiracy theories, defiance, and confusion in a desperate attempt to convince a skeptical public that the culprit behind a series of fatal attacks is a shark, not a huge sea turtle or German U-boat, and that it will strike again. Inspired by a series of true events.
A full synopsis may be found by clicking "Books" in the menu above, then the title.
The book deal was made by William Morris Endeavor Entertainment, my literary agency, with Blackstone Publishing, long famous for audio but, since 2016, also publishing paper and ebooks.
See links on this page to order now. The book will be published in hardcover, audio, and ebook editions.
Early Praise for Silent Came the Monster:
Historical Novels Review: "Well drawn and believable…this combination of historical events and thrilling suspense makes for a taut, compelling read."
"Terrifying, delightful, thoughtful and gripping." - Ruth Bass, The Berkshire Eagle
"A mere five words into this gripping story I could hear the thrum of the Jaws music inside my head. Based on real-life events, Amy Hill Hearth captures two weeks of terror in an age of innocence. A riveting tale. Be bold — make it your beach read."
—Marshall Karp, #1 New York Times bestselling author
"A deeply compelling novel rich with historical detail and surprising parallels to our modern world."
—Hester Young, author of The Gates of Evangeline and The Burning Island
"Silent Came the Monster is chilling, thrilling and fun. A great white shark with a taste for hunting humans in this turn of the century setting makes for a fabulous read."
—Lynn Hightower, international bestselling author
"Wherever Amy Hill Hearth turns her attention, history comes alive. Silent Came the Monster is a thrilling, unforgettable journey into the past."
—Peter Golden, author of Nothing Is Forgotten
"This book does not come out until May but I gobbled it up"..."awesome"..."does not disappoint."
-Skylark Bookstore, Columbia, Missouri
"This is not just a story about the horrific attacks that took the lives of four people in the twelve days that the shark roamed the shores; it is a story of courage, hope, grief, and resilience in the face of adversity. The characters are all beautifully written and have a tremendous depth that adds so much emotion to the story." Five Stars
- The British Bookworm, review by Becca Bradley, Dorset, UK
Historical Novels Society featured the book in their "Forthcoming Historical Novels of 2023" round-up.
Book blogger Read All Things featured it in "Best New Book Releases of 2023" round-up.
TheThrillerZone on Twitter has selected it for "On Our Radar" for Spring/Summer 2023.
"This is a well crafted fictional telling of the Jersey Shore shark attacks of 1916. I was very impressed with all of the research and evidence based components in this retelling of the shark attacks that inspired Jaws."
-Mostly Murder Book Club
"I get really excited when I find out that a new book is being released by an author I enjoy. Imagine my great joy when I heard that Amy Hill Hearth had a historical fiction book coming out about the 1916 shark attacks that occurred at the Jersey shore...I really enjoyed how the author highlighted the humanity of those involved as well as the heroism shown once the people accepted that there was a shark, or sharks, attacking. -This Bookish Life by Kathy Harriott
"A fascinating read. Author Hearth has really done her research, and it is a good summer read, before you go into the water." -Red Carpet Crash
"I loved this book!...The historical accuracy of this book, combined with the rich relationship building and rising tensions, kept me fully engaged the entire time....You've got a hit on your hands."
-Thunder Road Books, Spring Lake, NJ
The book is featured in the Thoughts From a Page Podcast's Summer Reading Guide.
Silent Came the Monster a Selection of 800-Chapter International Book Club
I'm so delighted to announce that Silent Came the Monster is a 2023 International Pulpwood Queens and Timber Guys Book Club Selection, earning "Five Diamonds," the club's highest mark. Founded by Kathy L. Murphy and headquartered in Texas, the book club is the largest "meeting and discussing" book club in the world – with 800 chapters, including chapters in 20 foreign countries.