Stories from the Past that Resonate Today
Welcome! I'm the author or co-author of ten published books, starting in 1993 with Having Our Say: The Delany Sisters' First 100 Years, a New York Times bestseller for 117 weeks that was adapted for Broadway and film. I am a versatile writer. I've published fiction as well as nonfiction, books for adults as well as young readers. I follow my instincts when embarking on a new writing project. I love to challenge myself by trying new (to me) genres. I see each book as an adventure.
While many authors say that writing is hard work or even a chore, I find it blissful. I am happiest when I'm writing or revising. My husband always knows when I've embarked on a new writing project because I leave little scraps of paper with handwritten notes all over the house.
I began my career as a newspaper reporter, and I'm grateful for the training and work ethic I developed. Everything I learned as a reporter is applicable to my current work.
My First Historical Thriller, Silent Came the Monster, to be Published May 16.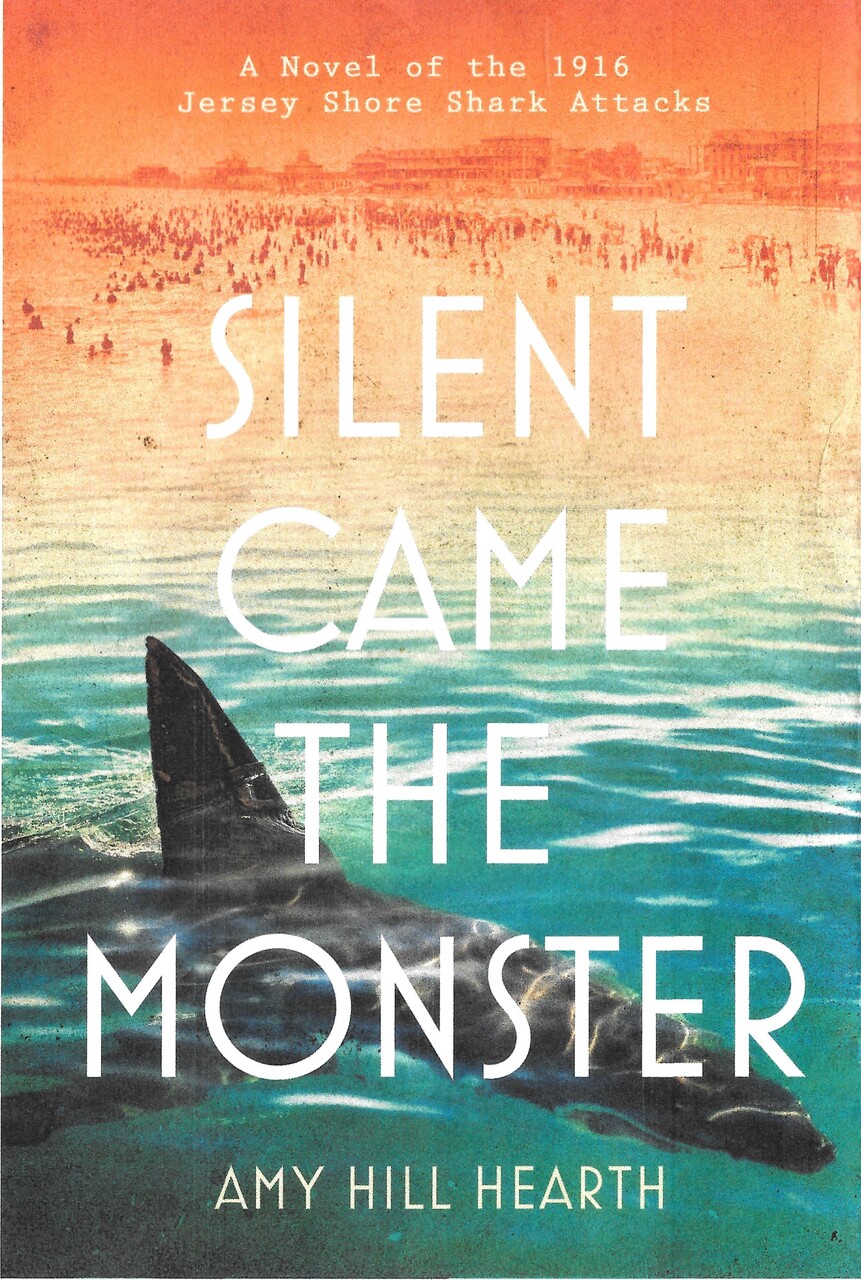 Coming to a bookstore near you on May 16, 2023: SILENT CAME THE MONSTER: A Novel of the 1916 Jersey Shore Shark Attacks. This is my eleventh book and first historical thriller.
Here's a quick summary: During the summer of 1916, a surgeon at the Jersey Shore fights denial, conspiracy theories, defiance, and confusion in a desperate attempt to convince a skeptical public that the culprit behind a series of fatal attacks is a shark, not a huge sea turtle or German U-boat, and that it will strike again. Inspired by a series of true events.
The book deal was made by William Morris Endeavor Entertainment, my literary agency, with the fabulous Blackstone Publishing, long famous for audio but, since 2016, also publishing paper and ebooks. I am enjoying working with them.
See links on this page to order now. The book will be published in hardcover, audio, and ebook editions.
Silent Came the Monster a July Selection of 800-Chapter International Book Club
I'm so delighted to announce that my upcoming book is a July selection of the International Pulpwood Queen and Timber Guy Book Club Reading Nation! Founded by Kathy L. Murphy and headquartered in Texas, it's the biggest "meeting and discussing" book club in the world – with 800 chapters, including chapters in 20 foreign countries.
Early Praise for Silent Came the Monster:
"A mere five words into this gripping story I could hear the thrum of the Jaws music inside my head. Based on real-life events, Amy Hill Hearth captures two weeks of terror in an age of innocence. A riveting tale. Be bold — make it your beach read."
—Marshall Karp, #1 New York Times bestselling author
"A deeply compelling novel rich with historical detail and surprising parallels to our modern world."
—Hester Young, author of The Gates of Evangeline and The Burning Island
"Wherever Amy Hill Hearth turns her attention, history comes alive. In this novel, we discover the sun-splashed beauty of the Jersey Shore in the summer of 1916, when the threat of war, a polio epidemic, and a dangerous great white shark threaten the residents and tourists, and the fear of these threats hang above the ocean like storm clouds. Silent Came the Monster is a thrilling, unforgettable journey into the past."
—Peter Golden, author of Nothing Is Forgotten
"This book does not come out until May but I gobbled it up"..."awesome"..."does not disappoint."
-Skylark Bookstore, Columbia, Missouri, the first bookstore to review the book.
"This is not just a story about the horrific attacks that took the lives of four people in the twelve days that the shark roamed the shores; it is a story of courage, hope, grief, and resilience in the face of adversity. The characters are all beautifully written and have a tremendous depth that adds so much emotion to the story." Five stars
-the_britishbookworm, review by Becca Bradley, Dorset, UK
Historical Novels Society featured the book in their "Forthcoming Historical Novels of 2023" round-up.
Book blogger Read All the Things featured it in "Best New Book Releases of 2023" round-up.
About HAVING OUR SAY and the Delany Sisters
If you're looking for information about the Delany Sisters, you've found the right person. The sisters are both gone now, and have been for some years, but their legacy lives on. The sisters left me in charge of our 1993 book, Having Our Say: The Delany Sisters' First 100 Years, and thus I'm the go-to person when it comes to the book, photographs, their story, and their place in history. I can answer questions about the play and telefilm, both of which were adapted from the book. If you can't find my original 1991 New York Times story about the Delany Sisters, which started the whole ball rolling, send an email to me at the link on the Contact page. More information about the Delany Sisters can be found by clicking "Books" in the main menu, then "Having Our Say."